5 Print Marketing Products to Promote your Startup Business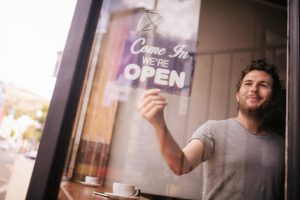 Startup marketing differs from marketing for established businesses because a startup has no track record and has to prove itself. It's not about running specials and advertising sales. A startup marketing plan focuses on developing a brand and enticing consumers to choose your products or services over the already established competition and trying what you have to offer.
1. Business Cards
Handing out your business card remains as a useful tactic for a startup marketing plan. By creating a professional, yet unique design, you grab the attention of whomever you hand it out to, and they'll have something they can physically view anytime they're looking for your service. The image will remain in their brains and will remain in their wallet, so when they do happen to need your product or service, they'll remember it and know who to contact. It simplifies the process of looking online through dozens of businesses. Plus, it's an ideal way for a consumer to identify your brand with you. People will also show your business card when others inquire about needing a service or products like yours. It doesn't hurt to establish contacts and ask them to pass out your material. You want to spread the word about your business to as many as people as possible in the easiest and quickest way possible.
2. Coupons/Vouchers
A proven strategy for any startup marketing plan is to offer your product or services at a discounted rate to begin with, so people are intrigued to try what you have to offer. You could offer a percentage off of your service or product or even offer a complimentary service for first-time customers. People love to save money or get something for free. They feel like they're the one who is profiting, making them more likely to try something new and potentially become a repeat customer.
3. Posters and Banners
Posters and banners incorporate large graphics that capture attention. It's an ideal way to get people to notice your business. Both images and print text may be used on posters and banners as part of an effective startup marketing plan. Using a poster or banner, you may promote specials as well as what you're offering.
4. Flyers
Flyers are an inexpensive part of a startup marketing plan. Drafting a flyer that highlights all the benefits of your business with graphics that grab a person's attention will get your name out there. Send them via snail mail or insert them in people's doors. Grand opening flyers let people know the important aspects of your business and get the word out about your business.
5. Brochures
Brochures serve as a strong promotion for startups. Brochures highlight the important benefits of choosing your services or product over your competition. Well-chosen images and words convey your brand as well as your products features and benefits.
Starting a business is never easy but can be immensely rewarding personally and financially. Getting the word out is imperative for survival and while the Internet dominates our world print marketing has not gone away and remains a staple of most modern, successful business launches.
To find out how Sheer Print Solutions can help you launch your dream business, contact us today at 212-627-1500 and talk to one of our knowledgeable staff members. Our goal is to see you and your business succeed. If you succeed, we succeed!
About The Author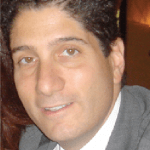 Craig Sheer is the owner of Sheer Print Solutions, located in New York City & Portchester, NY. We are the proven leader for affordable, high-quality Digital and Offset, and Large Format Printing in NYC. Sheer Printing Solutions is your single source for solutions to all your printing, binding, warehousing and fulfillment needs.