The Printing Process: Steps of Commercial Printing
Commercial printing is an essential part of the modern business world, helping companies cost-effectively produce high-quality materials. It is a complex process with many steps and considerations, but what exactly goes into making a successful print job? To answer that question, we'll take a closer look at the main steps of the process. We'll also touch on which printing process is most commonly used for commercial projects and why it has become so popular. With this knowledge in hand, you can make informed decisions about your own print needs.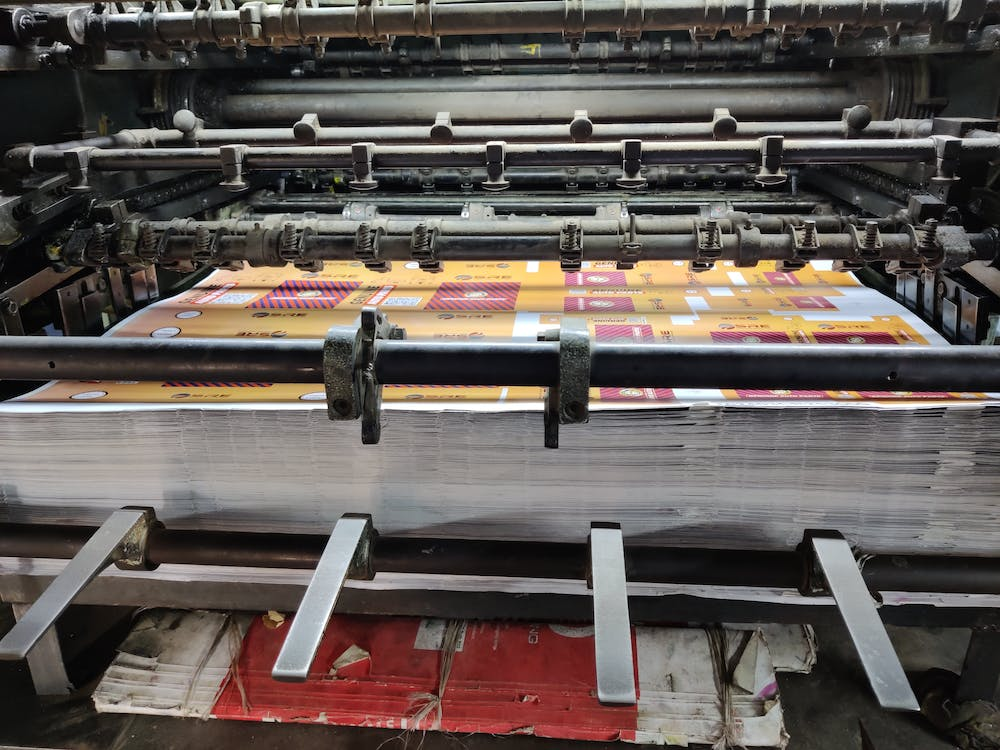 The 3 Steps of the Printing Process
What are the steps of the printing process? We're glad you asked!
There are three primary stages of commercial printing: prepress, press, and post press. In this section, we'll explain each step in detail so you can better understand how the print process works.
1. Prepress
Prepress is the first step of the commercial printing process, and it's where all the planning and preparation occur. Most of the prepress steps are done via computer.
This step includes composition, typesetting, graphic arts photography, formatting files according to industry standards, and image assembly. These prepress operations prepare the concept for a printed image to be converted into an image carrier, such as a plate, cylinder, or screen.
The steps also involve converting digital files into a form that the press can understand and using software to prepare the files for printing. During the prepress step, proofing for errors and more is also done to ensure everything looks perfect before printing. The result should be an accurate representation of what the final product will look like once printed.
2. Press
Once the prepress steps have been completed, it's time to move on to the press stage, where the actual printing process occurs. This phase involves setting up the presses and printing the image onto a substrate (such as paper or plastic), using either an offset printing press or a digital press.
For each job, the specific press setup is dependent on the type of substrate being used. For example, you might need to use a different printing plate or ink colors than usual in order to achieve the desired effect on certain materials. During this phase, it's also important to make sure everything is correctly aligned, as any misalignments or shifts in color can ruin an entire print run.
3. Post Press
Once the printing is complete, it's time to move on to the post press phase. This stage involves operations such as trimming, folding, scoring, and binding. It includes finishing processes like embossing, die-cutting, varnishing, laminating, and more. These processes achieve a certain look or feel, such as a glossy finish or special shape.
Lastly, post press operations involve packaging the printed materials for shipping or storing them until they're ready for distribution. This stage is about making sure your prints arrive in pristine condition, and that they look exactly the way you intended them to.
Which Printing Process Is Most Commonly Used for Commercial Printing?
A few of the most popular printing processes for commercial projects are direct-to-press printing, digital printing, lithography, flexography, and screen printing. However, the most popular option for commercial printing is offset printing, also known as lithography printing.
Lithography printers are printing presses that use a series of cylinders to transfer an image onto paper or other substrates. It is widely used in the industry for its ability to produce high-quality prints in large volumes more quickly and cost-effectively than other processes. Common applications for lithography printing include magazines, brochures, stationery and sell sheets.
Digital presses are also gaining popularity due to their efficiency, affordability, and flexibility. This type of printing is used for short-run projects or those with frequent updates.
Industries That Use Commercial Printing Services
Commercial printing is used in various industries, including publishing, advertising and marketing, retail packaging, product labels, signage and banners, and more.
The creative possibilities offered by commercial printing make it invaluable for businesses that need to produce high-quality printed materials quickly. It's especially useful for those who want to make their products stand
Which Printing Process is Used at Sheer Print Solutions?
Sheer Print solutions in NYC uses offset and digital printing, along with large-format printing. Large-format printing is a great option for large-scale projects, such as trade show displays and wall graphics.
No matter what type of printing process you choose for your commercial project, it's important to work with an experienced printer who can ensure that the job is completed to your specifications. We can help you navigate the commercial printing process to create a finished product that will wow your customers.
Pages in Our Commercial Printing Guide:
Let Sheer Print Solutions Help You with Your Next Commercial Printing Project
At Sheer Print Solutions in NYC, we provide a full range of commercial printing services to meet your needs. Sheer Print Solutions has years of experience in the industry, and we are committed to delivering the highest quality prints to our clients. That means we have the expertise and experience necessary to ensure that your project is done right the first time. From pre-press production to post-press finishing, our team can help you every step of the way. We also offer the best commercial prices in the Big Apple, so contact us today at +1 (212) 627-1500 to learn more about what we can do for you!
About The Author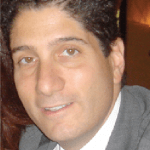 Craig Sheer is the owner of Sheer Print Solutions, located in New York City & Portchester, NY. We are the proven leader for affordable, high-quality Digital and Offset, and Large Format Printing in NYC. Sheer Printing Solutions is your single source for solutions to all your printing, binding, warehousing and fulfillment needs.